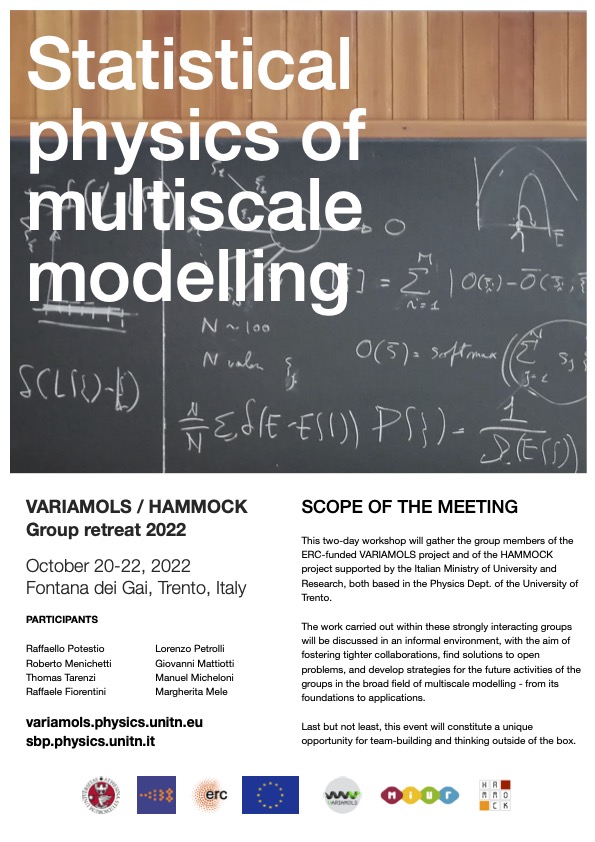 On October 20-22, 2022, the members of the VARIAMOLS and HAMMOCK research projects gathered for an informal group retreat at the Fontana dei Gai mountain lodge.
In this occasion, we engaged in sharing ideas, discussing collaboration opportunities, and participating in team-building activities.
In this page we collected a few pictures of this fantastic event – enjoy!
Click on the thumbnails for the high-resolution version.